Skip to Main Content
It looks like you're using Internet Explorer 11 or older. This website works best with modern browsers such as the latest versions of Chrome, Firefox, Safari, and Edge. If you continue with this browser, you may see unexpected results.
Some background on the different types of Patents
The patent office handles hundreds of thousands of patents each year. The most common patents are the utility patent, design patent and the plant patent. Additionally, the patent office offers a provisional patent for inventors to protect their potential future patents.
Design Patent
Design Patent

Protects the way something is designed. Lasts 14 years.

The above image is of the 1915 Coca-Cola bottle design.
Utility Patent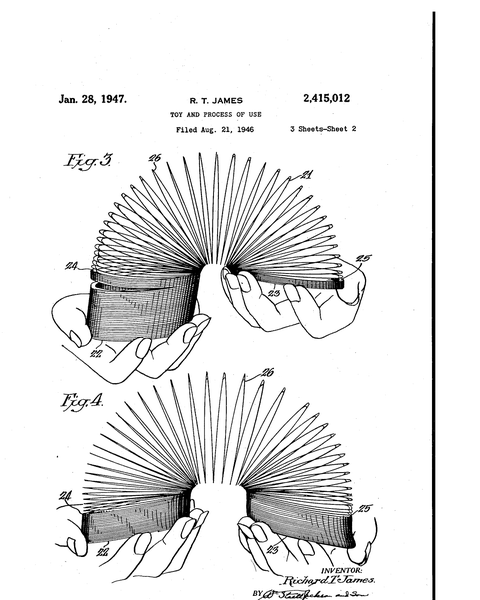 Utility Patent

Protests the way something is made and used. Lasts 20 years. The above image is of the utility design for the slinky.
Plant Patent
"Plant Patent"

Protects any discovered or created a distinctive and new variety of plant (other than a tuber propagated plant or plant found in an uncultivated state). Lasts 20 years.
Provisional Patent
"Provisional Patents"

Made available as an early effective filing date for a later filed non-provisional patent. Allows for the term 'Patent Pending' to be added to the description of the invention. Good for 12 months