Skip to Main Content
It looks like you're using Internet Explorer 11 or older. This website works best with modern browsers such as the latest versions of Chrome, Firefox, Safari, and Edge. If you continue with this browser, you may see unexpected results.
Our Location
You can find us on the 3rd floor of Joyner Library. Our service desks and reading room are marked in green on the below map.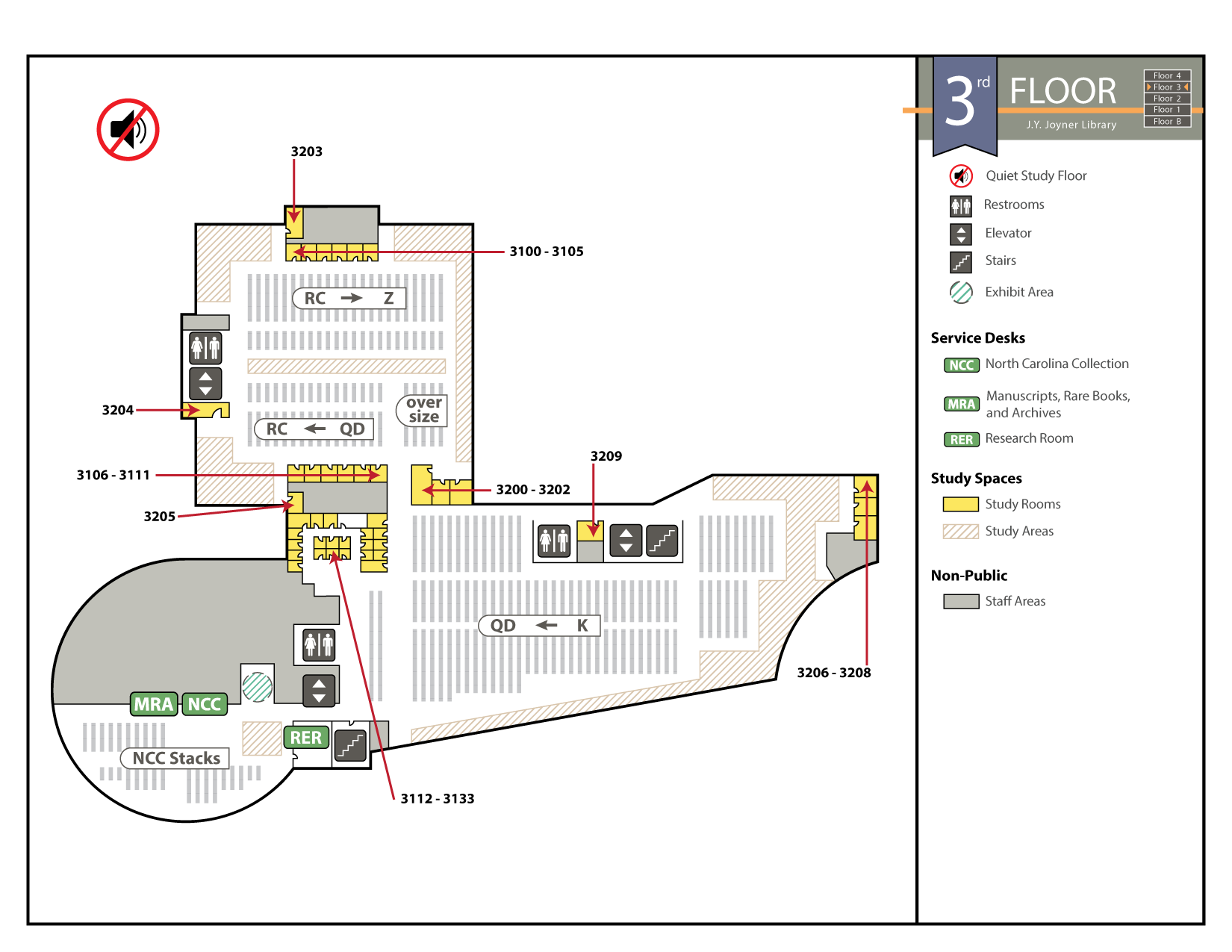 Visit Us!