Skip to Main Content
It looks like you're using Internet Explorer 11 or older. This website works best with modern browsers such as the latest versions of Chrome, Firefox, Safari, and Edge. If you continue with this browser, you may see unexpected results.
Detailed Topic Analysis Reports
The Congressional Quarterly Researcher has published a number of detailed analyses of topics addressed in the book. Click below to read these informative reports.
The Loray Mill Strike
Books on the Loray Mill Strike are available at ECU Libraries. A sampling of titles can be found below.
Related ECU Campus Resources
The following ECU offices and academic programs, among others, are related to themes in the book.
Ella May Wiggins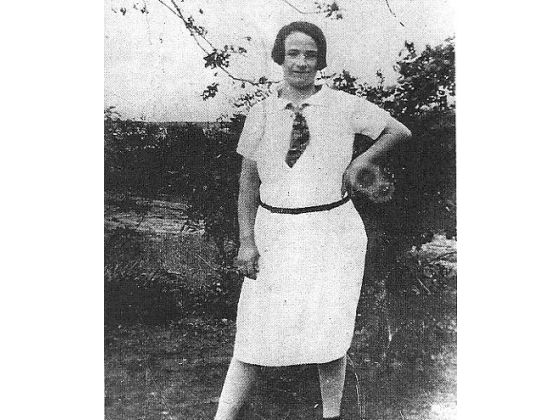 Wiggins, Ella May
By Mary E. Frederickson, 1996
ca. Mar. 1900–14 Sept. 1929
"Ella May Wiggins." Photo courtesy of the Gaston Gazette. Ella May Wiggins, textile worker, balladeer, and union organizer, was born in the mountains of Cherokee County, near Bryson City, the daughter of James and Elizabeth Maples May. Her father, a lumberjack, was killed in a job-related accident when Ella May was a young girl, and she and her brother Wesley went to work in a nearby mill to help support the family. Trained as a spinner, she married a fellow mill employee, Johnny Wiggins, who, like her father, had worked in the timber region, and together they left the mountains to seek work in the burgeoning industrial region of Gaston County. Full story...
American Communist Party
Beyond the Book:
A Brief Look at the American Communist Party and Labor Unions
America prospered at the turn of the 20th century, but that prosperity wasn't reflected in working conditions or compensation for laborers. Many on the left felt the American Federation of Labor leadership was corrupt and began to support Eugene V. Debs' Socialist Party. There was then a further schism, created by those who felt Debs' party continued to ignore the most oppressed workers, and that allowed the Communist Party to step into the void. From that wing sprang the radical Industrial Workers of the World in 1905, a communist union. Full story...